UK, 2021, 93 min, Language: Cow and a little English
Directed by: Andrea Arnold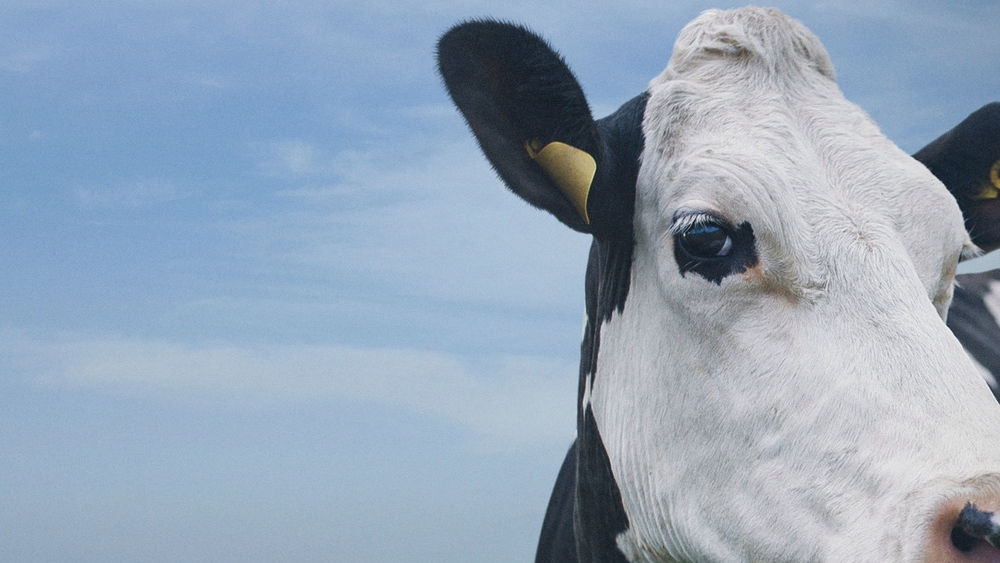 Oscar- and Cannes-winner Andrea Arnold´s remarkable new film is an endeavor to consider cows. To move us closer to them. To see both their beauty and the challenge of their lives.
Luma, branded 1129, is a distinctive dairy cow living on a cattle farm in the countryside. Andrea Arnold's first-ever documentary depicts the daily life and routine of Luma and her calf in captivity: being led this way and that and probed constantly. They are singular pawns in the much larger industrial system that is capitalist farming.
Filmed entirely from Luma's vantage point, Cow details her lived experience of milking, mating, giving birth and the occasional grazing. With immediate and striking cinematography, Arnold's study is at once a searing critique of an unfeeling industry and a humane portrait of an animal who perseveres.
"Elemental. A hypnotic spell rife with significance. Andrea Arnold generates empathy for animals better than Disney ever could. ...A small miracle. The kind of sound and image deep dive that the term "pure cinema" was invented to describe" - Indiewire
"Remarkable. Unflinching and empathetic." - The Guardian
"Powerful. A study of confined feminine identity." - Variety
"Gripping. A uniquely fascinating experiment. ...A vital and ground-breaking work of art." - The Wrap