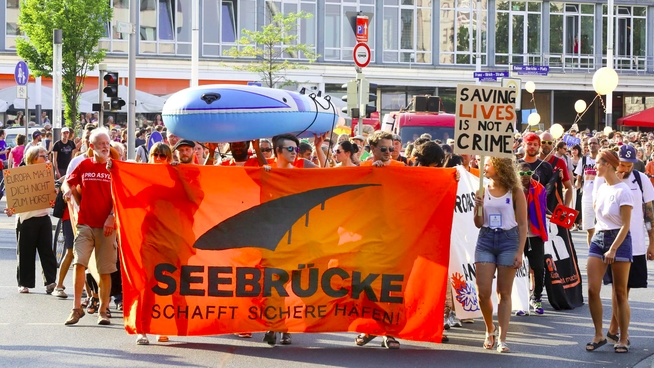 Seebrücke Graz – for an open Europe, Solidarity Cities and safe havens
Thursday Nov 1st / 13:00-14:30 / Forum Stadtpark / With Brigitte Kratzwald, etc.
What we want: Respect for human rights, safe passage for refugees, decriminalization of maritime rescue, cities of solidarity, social justice and the rule of law.
What we no longer tolerate: The deadly EU foreign policy, the criminalization of solidarity, incitement against asylum seekers and "strangers".
What can we do about it? We would like to talk to you about it.