NL, 2021, 89 min, English & Arabic, Farsi, Kurdish, Pashto with English subtiles
Regie: Eefje Blankevoort, Els van Driel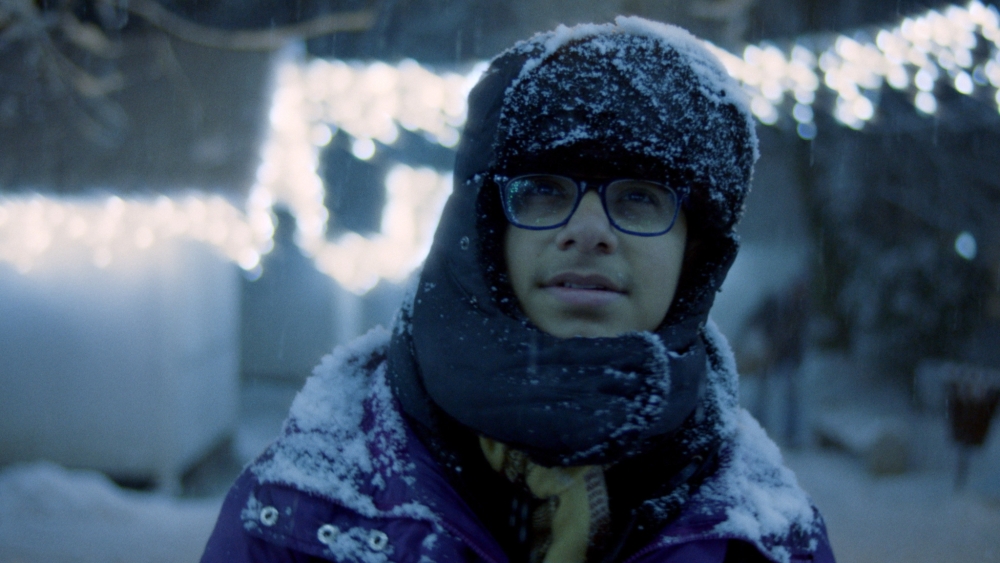 "The truck game, the train game, the taxi game", Sajid from Afghanistan, aged 15, lists the "games" he had to complete to get into Europe. Especially the "pedestrian game": walking, lots and lots of walking.
Everyday teenagers who have fled their war-torn countries try to cross Europe's borders in search of protection and a better life. They travel through a shadow world we never see: a world of minefields, bears, fast-flowing rivers, smugglers and violent EU border guards. "The game" is the bitterly ironic term for crossing borders that has become commonplace among these young refugees. Risking their lives, the teenagers undertake a treacherous journey that often takes months or even years. Along the way, they grow up fast. Multi-award winning Shadow Game is a journey through the dark side of Europe with teenage refugees as our guides.
"A stunning coming-of-age film in which lives are consumed on the clandestine roads of a fortress continent." - Cineurope
Shadow Game is a transmedia project. It consists of a feature-length documentary, a web series, an adventure game and a photo series in collaboration with Cigdem Yuksel.
Awards
Best Documentary Prize, Smart Award & Special mention from the FIDH International Federation for Human Rights at Festival des Libertés 2021, PRIX EUROPA Best European TV Documentary of the Year 2021, Goulden Kalf Prize for Best Long Documentary at Nederlands Film Festival 2021, Grand Prize of Geneva & Youth Jury Prize at FIFDH Geneva 2021, Dutch Movies Matter Award at Movies That Matter Festival 2021, Honorable Mention in the International Documentary Competition at Solidarity Tel Aviv Human Rights Film Festival 2021, Youth Jury Award at Luxembourg City Film Festival 2022