SE/GR, 2017, 75 min, OV with English subtitles
Regie: Patrik Öberg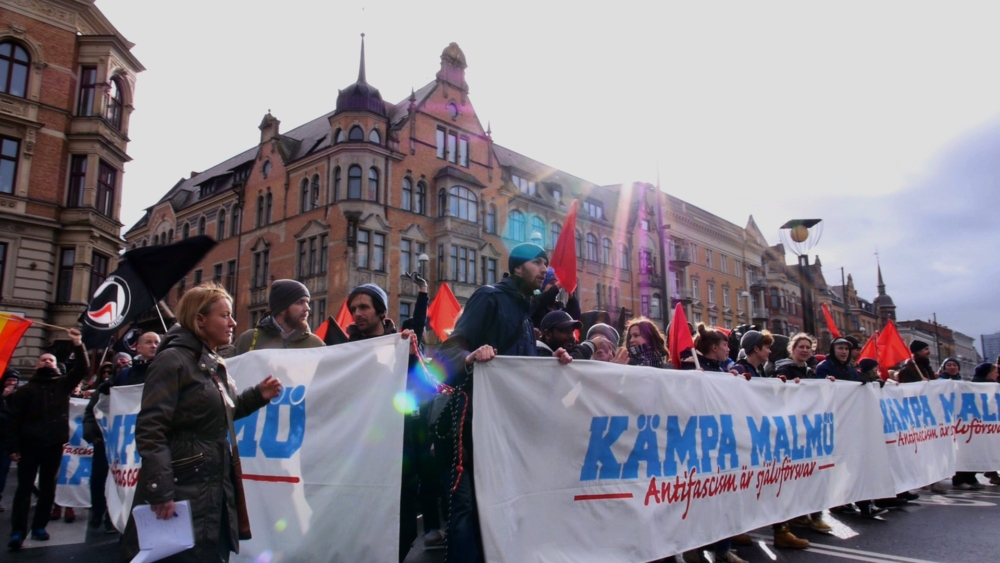 Sonntag
3. Dezember
18:00
---
FILMGESPRÄCH
mit Judith Goetz (FIPU), u.a.
---
---
In Stockholm, a group of armed neo-nazis attacks a peaceful demonstration and several people are injured. In Greece the extrem right party Golden Dawn becomes the third largest in the election and in Malmö the activist Showan Shattak and his friends are attacked by a group of nazis with knives and he ends up in a coma.
In this portrait of the antifascists in Greece and Sweden we get to meet key figures that explain their view on their radical politics but also question the level their own violence and militancy. As the extreme right is on the rise everywhere it´s more important than ever to take a stand. But since new groups with new ideologies and tactics, such as Génération Identitaire, are gaining momentum, new antifascist strategies have to be developed. How can fascists of the various kinds be confronted effectively? How can antifascist activism be adapted to the current challenges? Patrik Öberg´s thrilling film is a good starting point for debating these urgent questions.